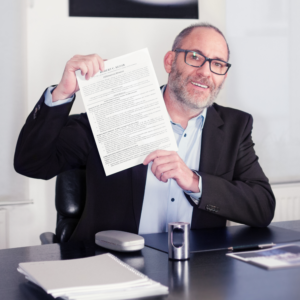 Thomas M.
Vice President, Global Sales
New York City, NY
---
Challenge
"I haven't needed a résumé in over 20 years. When you climb high enough in the corporate ladder they usually don't ask you for a résumé. But when companies started recruiting me to be on their Board of Directors a résumé suddenly became a need."
Solution
"I saw a post for Respected Résumés on LinkedIn and decided to look into what they offer. After reading some positive reviews and discussing it with my wife, I moved forward with résumé and LinkedIn service. The process was surprisingly easy all the way through. I sent them my job history and information about the jobs that I was applying to, and they did the rest."
Result
"I was fascinated with what they were able to extract out of the mountain of information that I sent them. Their ability to comb through all of that information and pick out what was relevant to my job history was second to none.
They put together a succinct and stylish résumé and cover letter that does a great job of showcasing my experience and value. I was initially worried about how the new résumé looked but I am happy to say that I landed 3 interviews within the first four weeks of using the new résumé. The representatives I worked with were prompt and professional. I highly recommend Respected Résumés to any executive looking to make a big move."