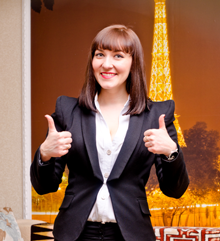 Angela S.
Regional Manager
New York City, New York
---
Challenge
"I have been working for my company for nearly ten years and I just needed a change. It had been so long since I had even thought about résumés, let alone writing one."
Solution
"A close friend recommended Respected Résumés to me. She showed me the résumé and materials they made for her, and I was impressed with what she received."
Result
"I was surprised with how well they worded my positions and their understanding of my previous positions. It was clear that great detail went into my résumé. I was initially worried about the cost of the package I purchased, but am certainly glad I had this done. This résumé paid for itself in a matter of days and the experience has been great. Thanks again, guys!"