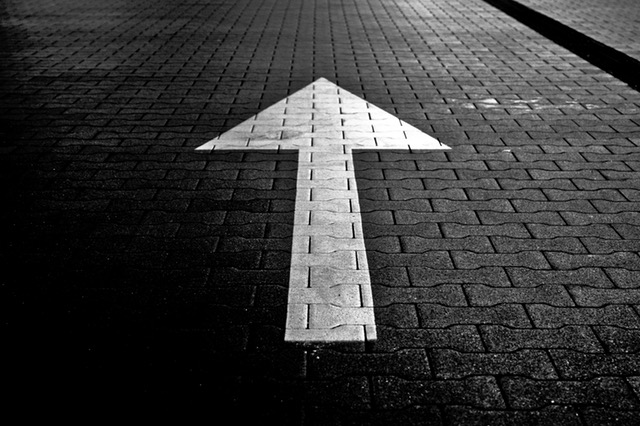 "If you don't feel it, flee from it. Go where you are celebrated, not merely tolerated." – Paul F. Davis
Are you feeling bored and stuck in your current career? Perhaps you are feeling bored by the particular routine of your work day? There could be a multitude of reasons why you are looking to change your career but whatever they are, you have made the decision. While changing careers can seem like a daunting process to undertake, switching careers and industries can yield massive dividends.
Executives often lack advancement opportunities in their positions and should take stock of what they want to achieve in the long run. Breaking into a new career can take you to a higher level where your skill set and personal aspirations can be effectively realized. Embarking on a new career could give your personal and professional life a real boost. So what are the tactics you will need to employ to facilitate a smooth career transition?
Playing Catch Up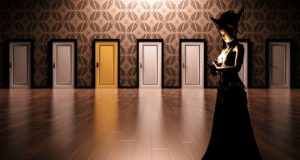 "If opportunity doesn't knock, build a door." – Milton Berle
Once you have decided on the industry or role you would like to pursue, you will have to start doing intensive research to learn everything you can about it. You have already spent years nurturing your current career and you will have to put in the hours to catch up on the trends defining your desired industry.
You will need to know everything about the products, services, customers, metrics etc. to be able to make a convincing lateral move. You want to learn all about the new industries challenges, opportunities, key players, workplace culture, industry-specific terms, and buzzwords as well as the news impacting this sector. This will all translate to being able to converse easily with any executive you might encounter at the new company where you will be able to express your opinion like an insider.
In your current position, you spent years becoming a networking specialist, aggressively marketing yourself and learning every inch of your environment. Now those same skills can be applied to the search for your new job. Having an extensive amount of information about your new career will convince a potential employer that you are not a "newbie" but someone who brings a wealth of skills, enthusiasm, and character to the party.
Skills-Based Self-Assessment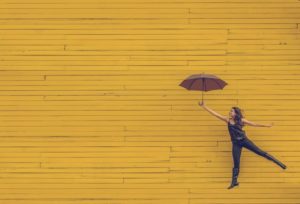 "The only way to do great work is to love what you do. If you haven't found it yet, keep looking. Don't settle." –  Steve Jobs
You will need to rework your résumé to make it a more skills-based account of your career to date. You must steer clear of highlighting the obvious contrast between your old career and the new one you are wishing to embrace.  You're looking to show the areas of commonality between your experience and the new position.
Begin the process by taking stock of your accomplishments. Make sure you look for examples that could be applicable to your new career job search. Then use them as the basis for your updated résumé. The next phase will see you targeting the industries where there appears to be solid growth forecast in the future and where you feel you will be challenged and inspired. You might be in for a longer executive job search when you shift careers and you should be prepared for this potentially slower process.
Your Networking Net Worth
"Whatever you are, be a good one." –  Abraham Lincoln
When you have determined the companies you would most like to work in you can start networking by joining organizations where you can interact with potential contacts at trade shows and conferences. You can also investigate which small to midsize companies are looking to expand their leadership teams and present yourself as the ideal candidate. However, you do not want to join a company where they have a high level of executive turnover as this volatility does not bode well for your longevity there. You can also engage in consulting work in your new chosen industry which will show your willingness to make this career change as well as opening you up to other networking possibilities.
This is also the ideal time to upgrade your social media skills to add new contacts to your LinkedIn network. Improve your online profile and make sure it contains referrals from other professionals. You can increase your visibility via writing guest articles, posting relevant links about the issues facing the industry and engage in forums to immerse yourself in your new career path. You have met a large number of people during your career and this puts you far ahead of the twenty something group just entering the job market. Be ready to show your vigor, enthusiasm and boundless energy in the interview so the potential employers can see you are still raring to go!
A Career-Changing Résumé
As you embark on this radical change, your résumé will need to employ a certain amount of flexibility. Using a skills-based executive summary to confront any background discrepancies and position yourself as a highly skilled individual that can match the essence of the job description. Add a link to your LinkedIn profile picture and biography.
Changing careers means your résumé must be attention grabbing. If you are struggling with matching your skill set to your new chosen career path, let us assist you. We can help you with a comprehensive skill-based rewrite that could use mixed formats, demonstrate achievements with numbers, include relevant keywords and relate to the job descriptions you are currently applying for via job boards. Speak with one of our Résumé Experts today by submitting an inquiry here – we would love to hear from you.
Respected Résumés has 20 years' experience in the field, producing more than 100,000 résumés.  We have a 93% success rate in obtaining interviews.