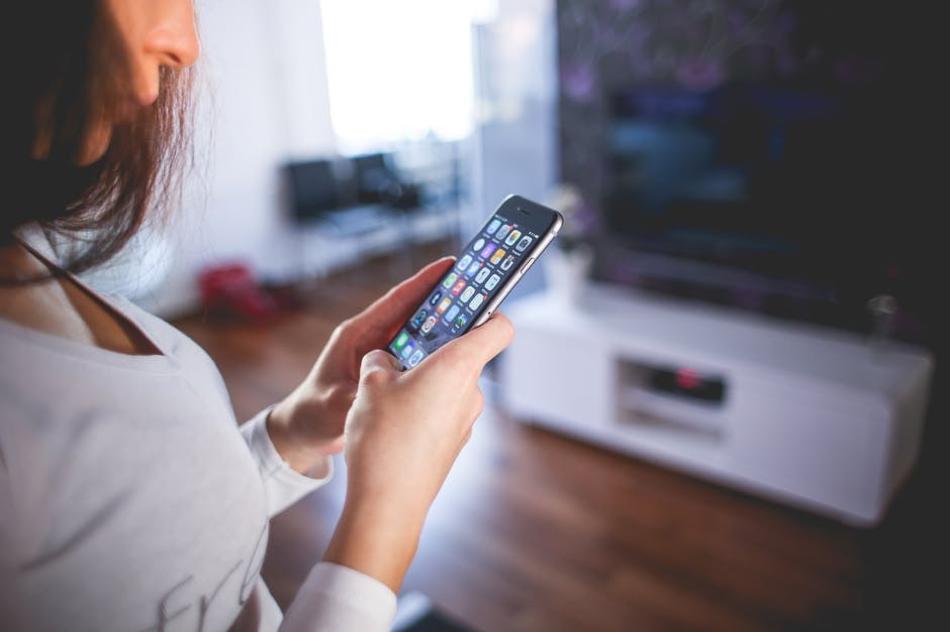 You found the perfect job listing. You popped off your perfectly crafted résumé to the hiring manager and you start the waiting game. You dive for your cell phone every time you hear an alert and scroll madly to see if you have had any response to your application. Or maybe you went in for an interview and are now anxiously waiting to hear whether you have been given the job? It's your dream job, so you are ready to wait for how ever long it takes. But how long is too long? At some point you are going to have to engage in some well thought out follow up email action.
"Things may come to those who wait, but only the things left by those who hustle." -Abraham Lincoln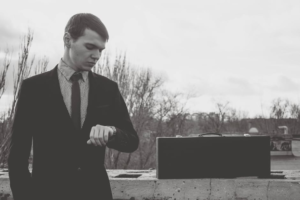 Many people avoid this vital step. They don't want to seem too desperate or too keen. They don't want to "bug" the hiring manager. They would prefer to just sit it out and wait.
This retiring, wait and see attitude might actually cost you the job. ALWAYS FOLLOW UP! Amy Ashmore, Ph.D. states that "life begins at the end of your comfort zone." She advocates that highly successful people are those who are "willing to put up with being uncomfortable to get what they want." So, you're going to need to start working on your follow-up strategy. You are going to kick into high gear and proactively seek the response you require.
What Are The Appropriate Time-Frames For Sending a Follow-Up Email?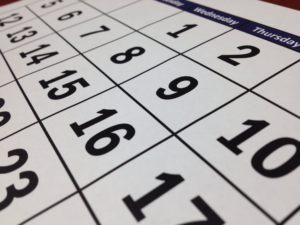 You need to commit to a calendar date for your follow-up strategy – to alleviate your sleepless nights and stall the waiting game!
Thank you email after the interview: 24 hours
Checking to see if the hiring manager received your job application: 48 hours
Waiting for confirmation of a job offer: 1-2 weeks after the interview. However, if the company gives you a specific date for contacting applicants –don't send a follow-up until after the specified date. (4-5 days after the date they gave)
"Waiting turns men into bears in a barn and women into cats in a sack." – Robert Jordan
Tone, Tenacity, and Templates
Tenacity is another hallmark of a successful person. These people succeed because they keep their eye on their goals and actively pursue them. They see a follow-up email as an opportunity to tell their potential employees more about themselves and their current achievements. Where does your level of personal daring lie on the follow-up email Richter scale?
Do you favor a traditional tone? You mention you are "just following up" about the job application/interview/position. Short, polite and you're putting yourself in the hiring manager's inbox again.
Next level of seismic activity: Work Share -while reaching out and asking what further action they might need from you, use the opportunity to let them know about a success you achieved in your current position and how you look forward to doing the same for their company.
Boost Your Candidacy: Here you do all of the above but perhaps reiterate why you are an ideal match for the job. If there were areas in the interview that you felt you could have improved, use the follow-up to clarify that specific point.
Always be prompt, polite and personal. Always say thank you. Offer context by reminding them who you are, what communication there has been to date and the position you are applying for.
In the communication be sure to never put the hiring manager on the defensive by saying, "Hello, you've missed the deadline." Place no demands, but rather ask if there are any updates on the position or ask if they require further information from you.
In the event that you receive another job offer be sure to timeously inform the company as they might have already chosen you, and have started the process of bringing you onboard. It is common courtesy to follow up with the information and it will stand you in good stead in your industry in the long run.
Many people choose to customize existing templates so they can utilize the right format for the appropriate follow-up email. There are options for every job type with concise content scenarios to assist you with creating an attention-grabbing correspondence.
"And sure enough even waiting will end…if you can just wait long enough." – William Faulkner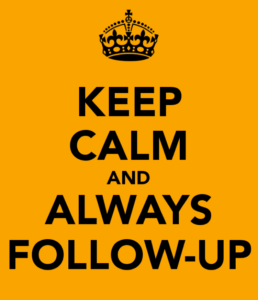 Don't over analyze why you haven't heard back from them yet. There is a myriad of reasons for a slower turn around time in the interview process. They could have interviewed a large number of people? Perhaps a key decision maker was on sick leave or vacation?  Don't let your mind wander into negative territory. Keep Calm and Follow Up!
Following up shows your potential employer that you are engaged and interested in the position. You can share your enthusiasm (positivity is infectious) and it will set you apart from the other candidates. It's a brilliant vehicle to demonstrate your initiative taking prowess.
At the very least a follow-up email can give you closure if you haven't landed the job so you can then spend your energy on your next effort instead of leaking your vitality to a no action taking, waiting process.
Let Us Show You How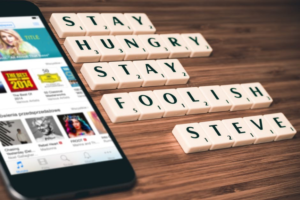 Job hunting doesn't start and stop with your exceptional résumé. It's a process with many clear and necessary steps. Let us assist you with your overall job seeking strategy. Speak with one of our Résumé Experts today by submitting an inquiry here – we would love to hear from you.
Respected Résumés has 20 years' experience in the field, producing more than 100,000 résumés.  We have a 93% success rate in obtaining interviews.
"If we wait until we're ready, we'll be waiting for the rest of our lives." – Lemony Snicket