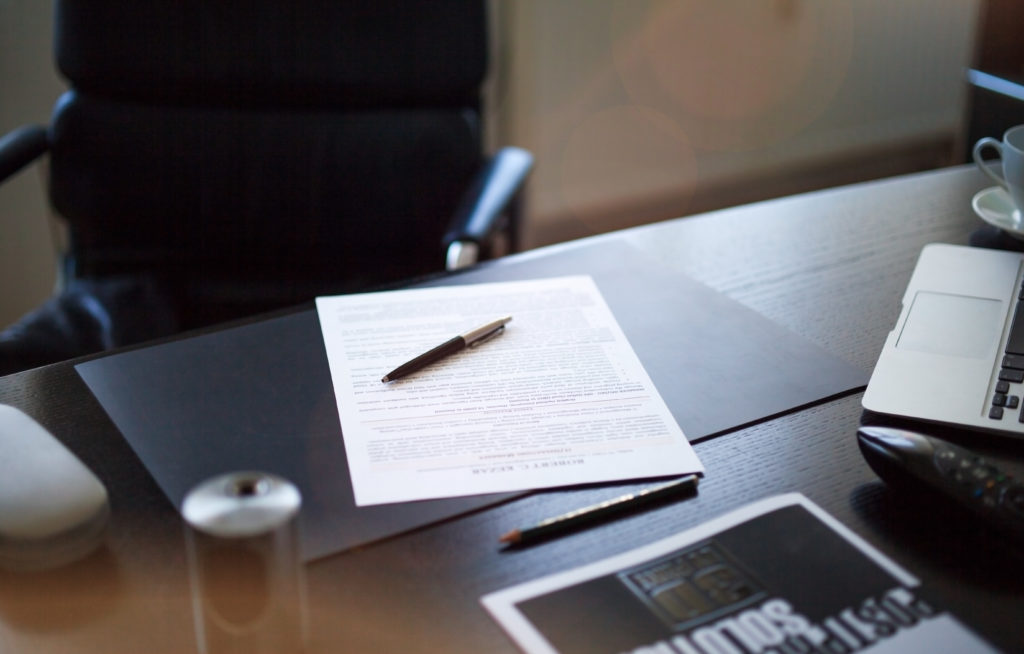 You are job hunting, and you want to make sure you are utilizing the most appropriate formats for introducing your skills and experience to a potential employee. The choice of sending either a résumé or curriculum vitae (CV) often comes down to the geographic location of your potential employer. In the United States, the résumé is the most commonly used vehicle to apply for jobs. A CV is usually only sent in the US for academics and medical professionals seeking positions.
Outside of the U.S., full curriculum vitae is expected when you apply for work –specifically in the Middle East, New Zealand, U.K., Ireland, Asia and Africa. For Australia, you will have to apply using both résumé and CV. You will also use a CV if you apply for international fellowships or grants as well as for research positions. So now you know which country requires which format but are you up to speed on what constitutes a great résumé or CV?
It is crucial to understand that a résumé is not just a shortened version of your work experience and a CV is not the receptacle for everything and the kitchen sink. Both formats have very distinctive functions, and it is essential to be able to know how to build each one systematically.
"I'm a great believer in luck, and I find the harder I work, the more I have of it." – Thomas Jefferson
The Résumé Recipe
First up: The résumé structure and purpose:
It's a punchy, general, concise introduction to your skills and experience. This must relate to the specific position you are applying for, so your résumé is relevant to the work offered. You will need to adjust your résumé for different positions so you can emphasize certain skills or work experiences that speak to the employer's requirements. You do not have to order your résumé chronologically; you must tailor make and customize the document for every different job application. It can be time-consuming, but you will benefit greatly from this additional effort. The essential information is your name and Contact Information, Education and Work Experience. N.B.: Only one page in length! You must do your best to stand out in this short format truly. Aim to be memorable. A cover letter is usually expected as an accompaniment to the résumé. This is the permanent written record that your résumé was indeed sent and to whom it was delivered.
"Success doesn't come to you; you go to it." – Marva Collins
The CV Story
Curriculum vitae format and function:
A CV is longer –by at least 2-3 pages for someone at the start of their career, and for seasoned professionals, this could run into double digits. It's a pretty detailed overview of all of your significant accomplishments to date so it could get very long. The information in the various sections should always be organized chronologically. Obviously, a CV will need to be updated fairly regularly as your achievements grow annually but you won't be changing the structure when applying for different jobs –that will stay static.
You can imagine how long these documents can be when you think of people who have careers in academia and research who are always publishing and working on a broad range of projects simultaneously. Along with the fields in the résumé format, a CV will also include Areas of Interest, Grants, Honors and Awards, Publications and Presentations, Scholarly or Professional Membership and References. A curriculum vitae summary is usually attached, this condensed version is anywhere from 1-2 pages depending on the length of the entire CV document. This allows the potential employer to get a solid overview of the candidate before tackling the minutiae of their life achievements. This could also be requested if there is a large pool of applicants for a particular position.
"Big jobs usually go to the men who prove their ability to outgrow small ones." – Ralph Waldo Emerson
Side By Side Recap Resource
Here is a quick comparison chart of the differences between the two formats:
| | |
| --- | --- |
| Résumé | CV |
| Short -1-page ideal. No more than 2 pages | Long |
| No particular format rule | Covers your entire career |
| Highly customizable | Static |
| Selective | Comprehensive |
| Emphasize skills | Highlights academic achievements |
| Used for positions in public sector, non-profit or industry | Used for applying for openings in academia, medicine, fellowships, and grants. (or abroad) |
| Once you have been working for at least one year lead with work experience and place education near the end. (depending on qualifications) | You will always start with education. Include advisors name and dissertation title or summary |
The Devil is in the Detail
A few tips and tricks for both CV and résumé writing:
Match your work experience and skills to the position or industry you wish to enter. E.g. put the most relevant work experience for the job advertised at the top of your list.
Include keywords from the posted job description into your CV or résumé to be in alignment with the applicant tracking software (ATS) that pre-sorts applicants.
Use a template to optimize the structure of your document and ensure you have covered all of the categories.
Edit and proofread to ensure there are no typos, spelling or grammar errors. Keep your format uniform.
 "Whenever you are asked if you can do a job, tell 'em, 'Certainly I can!' Then get busy and find out how to do it." – Theodore Roosevelt
Overwhelmed? Need Some Assistance?
We would love to hear from you. Click the link below if you would like to learn more.
Click To Speak With A Résumé Expert Today
Respected Résumés has 20 years' experience in the field, producing more than 100,000 résumés.  We have a 93% success rate in obtaining interviews, and that is precisely the sort of advantage you need on your side. Let's get to work!
 "Never tell me the sky's the limit when there are footprints on the moon." Author Unknown