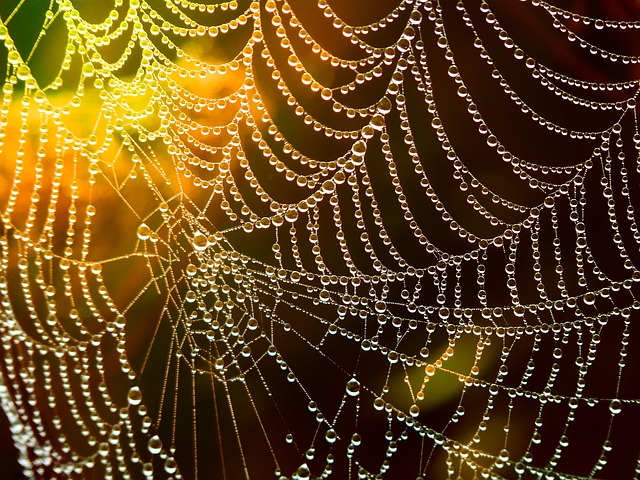 There is a networking event coming up, and the mere thought of it has you reaching for comfort food while trying to calm your rising panic attack? There is going to be a crowd of strangers in a room dancing around each other while sampling finger foods, and you have to jump into conversation, putting the best version of yourself out there to build a network. It can seem an insurmountable task particularly if you lean more towards an introvert personality. Whatever the reason you have for attending the event –to grow your business or find a new job, you want to come out the other side feeling energized and inspired having made a few genuine connections. And here's how you do it.
Create Your Personal Networking Strategy Ahead of Time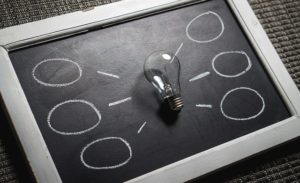 Having a plan to help you navigate through, what you perceive to be an anxiety making endeavor, will give you the security blanket that will make the whole process much easier. Start off by setting yourself a clear objective. You don't want to arrive and just wander around aimlessly hoping to bump into the right people. What is the outcome you would like to achieve?
Perhaps you decide that you would like to have engaging conversations with at least five people. Whatever you choose, it must constitute a clear plan on your part. Also, remind yourself of your own great attributes you could share with new people who come into your universe. Jot down your talents and skill sets as well as what connections or solutions you can offer others before you head to the event.
Decide on the higher purpose of this particular event. It's not about getting others to take your business card or you theirs, but rather relationship building for the long run. What will an authentic, engaging connection with a new person bring to your company or your life? Give yourself a higher goal and imagine yourself the activist working for the greater good of your company and your clients (or yourself).
You can also do some research about possible speakers or other attendees at the event and get familiar with what they are currently involved in and how you might be able to offer them a connection, an introduction or a service that would be beneficial to them. This information just gives you some conversation starters to draw on to avoid any awkwardness in the first few moments of meeting.
"The successful networkers I know, the ones receiving tons of referrals and feeling truly happy about themselves, continually put the other person's needs ahead of their own." – Bob Burg
Be the Connector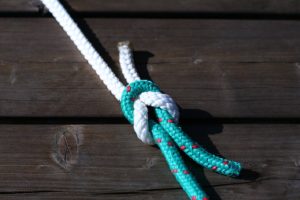 Give yourself one overall goal for every event: "Let me see how I can help or give value to others in the room." With that simple order, you have your mission laid out, and you can start facilitating connections. You are not there to "sell" yourself; you are building relationships. You want to be able to allow yourself to sincerely listen to the other person and show genuine interest in what they are saying. You don't have to launch into your own elevator pitch; you only have to ask questions that allow the other person to tell you their story. Why did they come to the event? What industry are they currently working in and what do they love about their job?
If the connection is enjoyable and easy, you can extend the questions to more personal ones about family and personal interests. We all like talking about ourselves and our passions. If you can get someone to open up and share their life narrative, you are excelling at networking. When your attention is firmly placed on the other person and less on yourself –you will be thought of as the most captivating, interesting person in the room. A real connector.
"The currency of real networking is not greed but generosity." – Keith Ferrazzi
Once you have heard the other party's story, you can add in some of your own that resonate or align with what they have told you –looking for places where you naturally connect.  When you meet other people, you will immediately see how they could benefit from meeting someone you met earlier. You might be in the position to assist each party by introducing them. You are now really adding genuine value to people without ever having made your own sales pitch. You are making a lasting impression through linking people at the event.
The success of this tactic does lie in your ability to be a real listener. When you talk less, you can focus on what the other person is saying and remember the details they are conveying. You are always listening to look for perfect ways to be of service to others in a traditionally stressful environment.  Later you can make notes about what they chose to share with you which can form the foundation of the connection email you will send within 48 hours of the event.
"The mark of a good conversationalist is not that you can talk a lot. The mark is that you can get others to talk a lot. Thus, good schmoozer's are good listeners, not good talkers." – Guy Kawasaki
Quick Networking Tips & Tricks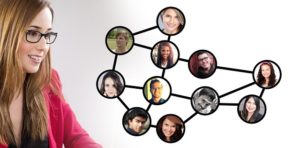 Find your nervous counterpart: There will definitely be someone just as nervous as you in the room. They could be standing alone wishing that the event was over already. Go up to them and put them at ease with a big smile and friendly ear.
One at a time: Spend more time with fewer people, so you focus on the quality of the connection, not the quantity. You don't have to get through the entire room and come away with every business card but not able to remember any one person clearly.
Be a cluster buster: Don't try and socialize in a group of people you know and ignore the rest of the room. Seek out those you don't know and who are completely different from you to be able to truly expand your networking group and your own horizons.
Story before pitch: Before you launch into business speak, make sure you have started to build a connection by sharing a personal story with the other person. Stories connect us. We are transformed by sharing our stories and helps us make connections of more substance.
Arrive early to the event when there are only a few people, so it is not such a daunting task to start talking. You don't have to face a large crowd initially and can slowly start striking up conversations.
Everyone is important: Don't dismiss anyone because you think they might be too low on their company's food chain –you never know what kinds of connections people have in their companies.
"Networking is an enrichment program, not an entitlement program." –  Susan RoAne
Want to Make Sure Your Résumé is as Engaging as You Will Be?
 
If you want to follow up on any of the new relationships that might be in a position to offer you a job make sure your résumé is engaging too. We'll spend quality time crafting a perfect résumé with you. Speak with one of our Résumé Experts today by submitting an inquiry here – we would love to hear from you.
Respected Résumés has 20 years' experience in the field, producing more than 100,000 résumés.  We have a 93% success rate in obtaining interviews.